Text Size
Print
Longwood Facts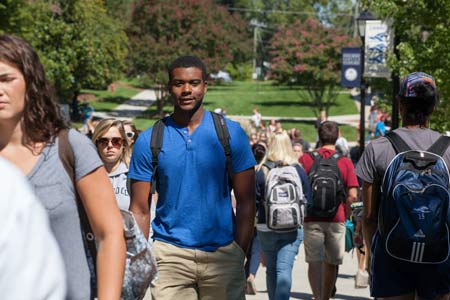 Founded: March 5, 1839
President: W. Taylor Reveley IV
Students: 5,112
Campus size: 154 acres
Athletics: NCAA Division I, Big South Conference
Mission: To educate citizen leaders
Longwood offers more than 100 majors, minors and concentrations within five colleges:
Cook-Cole College of Arts & Sciences
College of Business and Economics
College of Education and Human Services
College of Graduate and Professional Studies
Cormier Honors College for Citizen Scholars
Founded in 1839, Longwood is the third-oldest public college or university in Virginia, behind only the College of William & Mary and the University of Virginia. It is one of the 100 oldest colleges and universities in the United States.
Longwood is located within an hour's drive of three major urban centers in Virginia: an hour west of Richmond, an hour south of Charlottesville and an hour east of Lynchburg.
Rankings and distinctions
Rankings: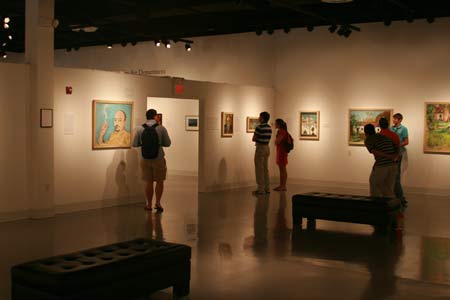 Longwood is annually ranked among the top regional public universities by top rankings agencies, including U.S. News & World Report, Forbes and Princeton Review. In 2015, U.S. News & World Report ranked Longwood the No. 9 regional public university in the South. In 2005, Longwood was recognized by USA Today as one of 20 schools that foster and promote student success.
Longwood routinely outscores other public universities in the Southeast in baseline measures of student engagement and quality learning environment in the annual National Survey of Student Engagement review.
Longwood Center for the Visual Arts is accredited by the American Alliance of Museums, an elite group that includes just 5 percent of museums in the U.S.
The James W. Jordan Archaeology Field School in 2015 became certified by the Register of Professional Archaeologists, a distinction held by fewer than 10 percent of field schools worldwide.
The Longwood Logistics Center, which develops professionals in the growing global world of logistics, serves as an academic research partner to the Commonwealth Center for Advanced Logistics Systems.
Longwood is accredited by the Southern Association of Colleges and Schools.
The Longwood College of Business and Economics is accredited by the Association to Advance Collegiate Schools of Business, a distinction held by fewer than 5 percent of business schools worldwide.

By the numbers
86 percent of our classes are taught by full-time professors, one of the highest rates in the commonwealth.
81 percent of our classes have fewer than 30 students.
90 percent of our faculty members have terminal degrees.
14 athletics teams compete at the Division I level
For the last two years, Longwood has held tuition increases to below 3%, the lowest growth rate in the commonwealth.
115 years: The university's oldest secret society, CHI, was formed in 1900 and serves to promote the Longwood spirit.
Impact and opportunity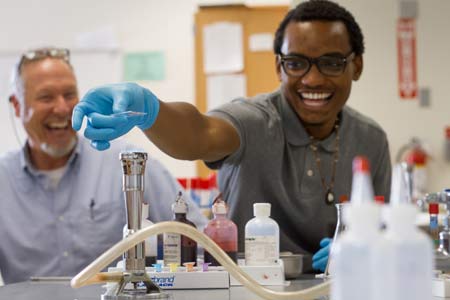 Longwood has its historic roots in teacher preparation. Today, liberal studies is still the largest major on campus. Longwood annually sends about 250 teachers, counselors and librarians into the workforce. Most of these new teachers work in Virginia school systems.
All Longwood graduates complete an internship, directed research project or student teaching post.
In 2013, Longwood launched PRISM, a paid, intensive summer research program that pairs a top student with a faculty member to engage in meaningful scientific inquiry.
Longwood in 2015 inked a partnership with nearby Moton Museum, the site of the historic 1951 student strike that launched the civil rights movement.
Longwood is the only college or university in Virginia to offer a dual-enrollment course that satisfies the requirement that all high school students in Virginia pass a personal finance course.

Interesting notes
Four national sororities were founded at Longwood: Kappa Delta, Sigma Sigma Sigma, Zeta Tau Alpha and Alpha Sigma Alpha.
Longwood's 80,000-square-foot Health and Fitness Center is certified gold by LEED.
Longwood saves about $4.5 million each year in fuel costs by using sawdust. Nearly all of the campus's heat and hot water are provided using sawdust. The university has done this since 1983.
The Longwood House, which is the residence of the president, was built in 1811 and is listed on the National Register of Historic Places. Confederate Gen. Joseph E. Johnston was born in a house on the same estate.