On October 4, the eyes of the world were on Longwood University for the lone Vice Presidential Debate of the 2016 General Election.
A heartfelt "thank you" goes out to everyone whose tireless support made this historic moment an unqualified success for Longwood and Farmville. For a recap of debate week, view the blog or scroll down for photos, videos and more.
More Videos
Photo Albums
News & Media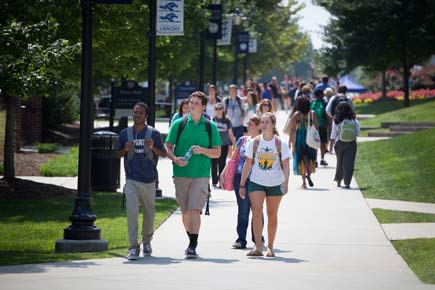 Unprecedented Engagement
With more than 1,000 volunteers on the front lines, 31 new or redesigned courses that explore debate themes, and each academic department bringing a debate-related speaker, every Longwood student will have an academic experience related to the debate. Student volunteers will be matched with roles that complement their areas of study or interests, so their experience participating in the debate is meaningful.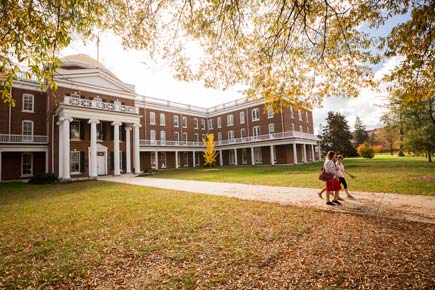 A Campus Rich In History
Longwood is one of the hundred oldest colleges in the U.S. and the third-oldest public university in Virginia. The campus's rich history is accentuated by two of the most significant events in American history. Along the northern border of campus, the Civil War effectively drew to a close as Confederate troops retreated and Gen. Robert E. Lee met with his top lieutenants a final time. Remarkably, nearly 100 years later at the southern end of campus, the historic student-led strike of segregated Moton High School over school conditions helped launch the modern Civil Rights Movement.